Track sale performance from Banner View to Landing Page Visit to Conversion.
A cookie is created for each site visitor when a sale is active. The cookie will track whether the visitor views the banner, visits your landing page, or completes checkout. This allows the site owner to see reports on sale performance based on the conversion rate of your banner, landing page, and checkout process.
The screenshot below demonstrates the reporting data available during your sale and after the sale has ended. This will allow you to see how the banner or landing page converted for your promotion and compare sales totals using your discount vs. regular sales in the period.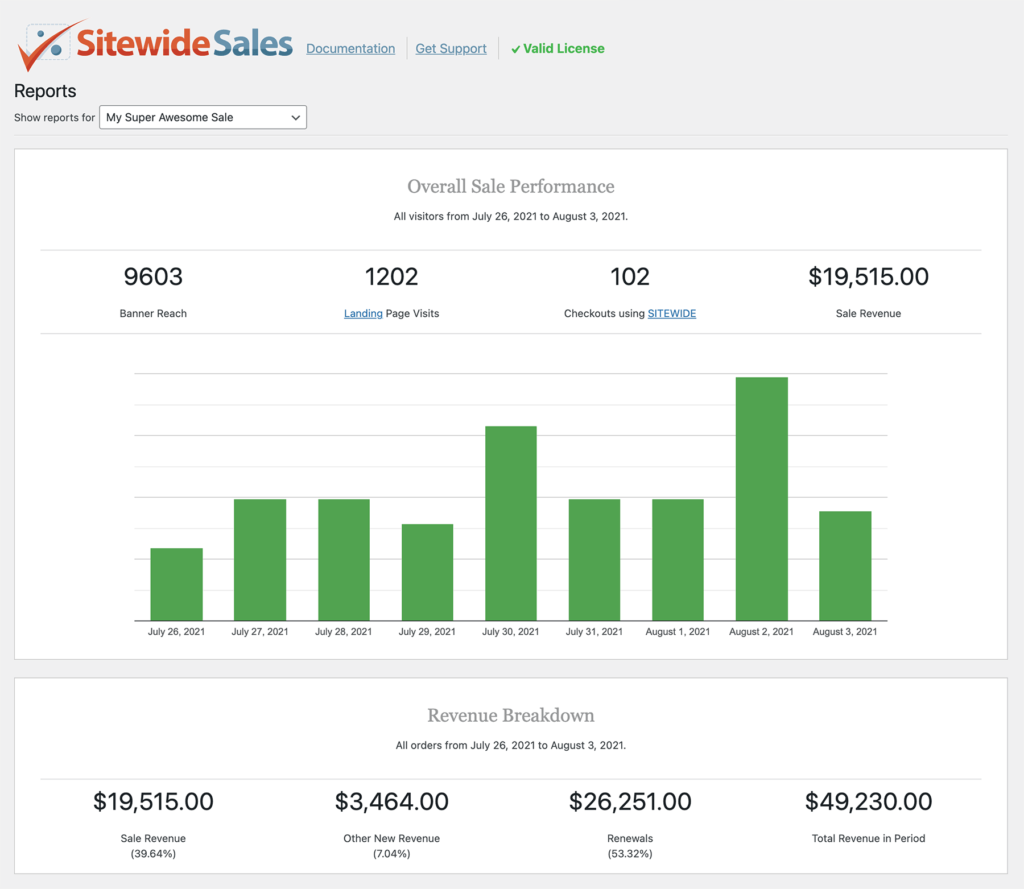 View reports on sale performance, including banner and landing page reach