Unlock the potential of your e-commerce platform with the latest update from Sitewide Sales! The version 1.4 brings a suite of robust features designed to enhance your sales reports and user experience.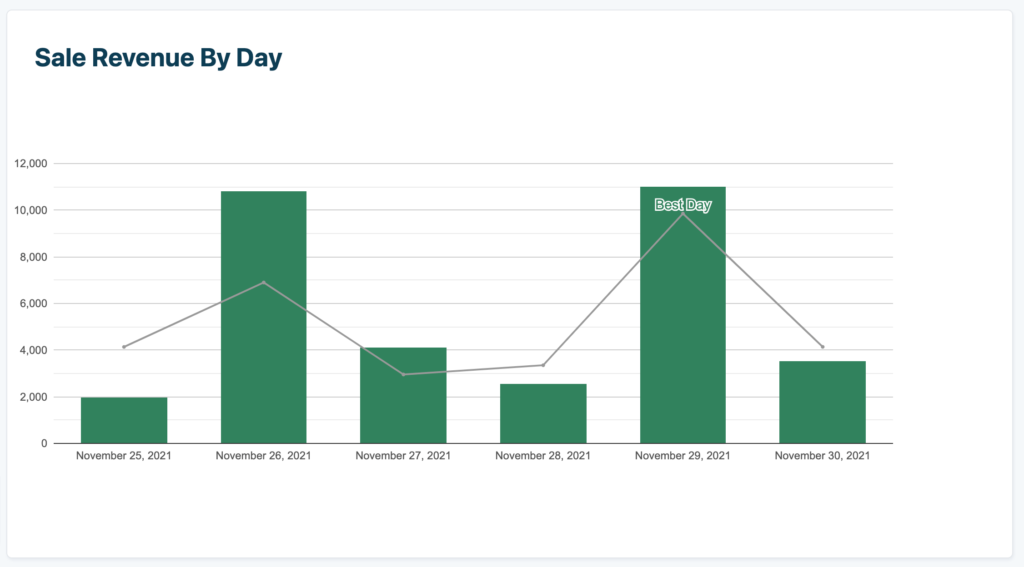 Top Features in Sitewide Sales v1.4
In-Depth Sales Comparison: With the new update, you can now compare data between two different sales, giving you valuable insights into your marketing strategies and sale performance.

Effortless Data Analysis: Exporting data is a breeze with the added ability to download a comprehensive report of a single sale, including daily sales data straight to a CSV file.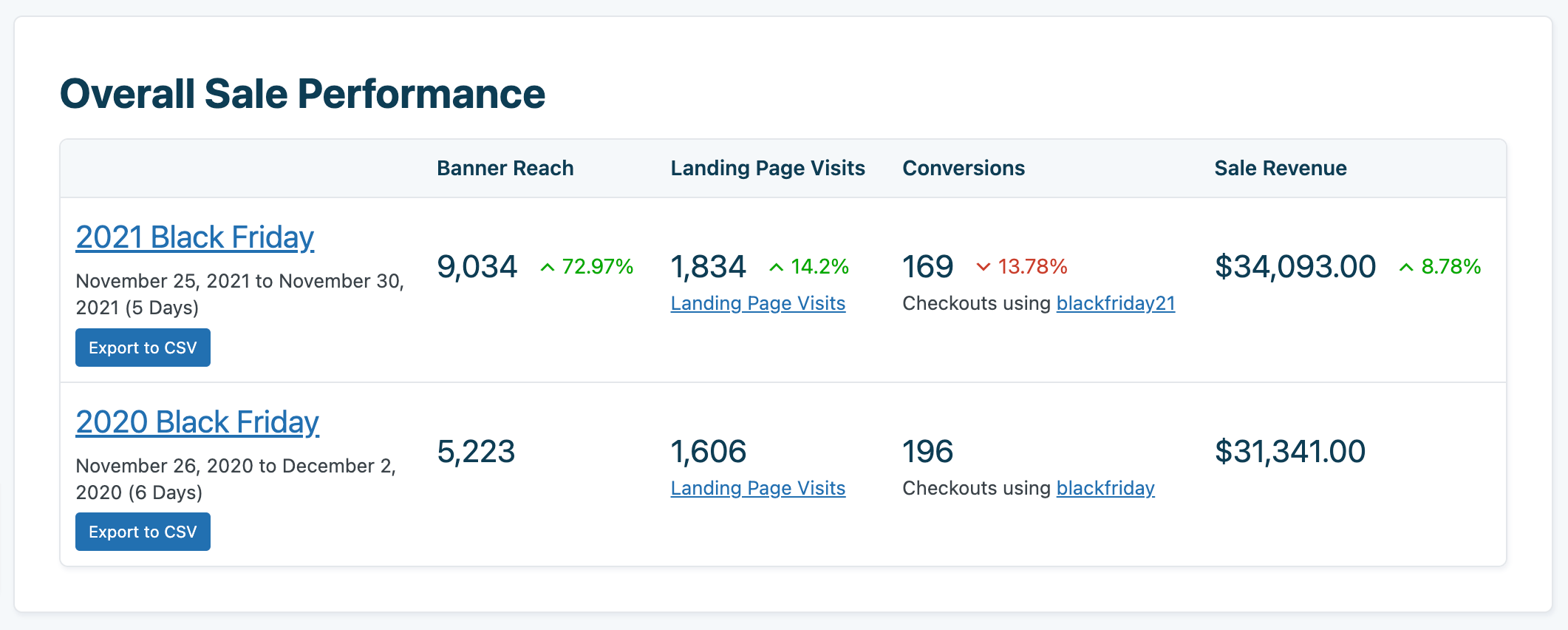 Tailored User Experience: Customize visibility of your sales with precision. This feature allows you to hide sales based on user role or membership level, ensuring the right audience sees your promotions.
Revamped Admin Design: Experience a fresh and intuitive admin area with a redesigned interface that makes managing your sales more efficient.
Optimized Performance: The update also includes optimizations for handling discount codes and coupons, ensuring swift loading times even for sites with a vast number of codes.
Enhanced WooCommerce Integration: Enjoy better support for variation prices in WooCommerce to display accurate strikethrough pricing for automatic discounts.
Bug Fixes Galore: The update squashes several bugs, including preventing the duplication of landing pages, coupon codes, and banners, and removing unnecessary scripts for a cleaner edit screen experience.
With these powerful features, Sitewide Sales v1.4 aims to streamline your sales process, providing you with the tools you need to conduct successful sales campaigns with ease and precision.
Full Changelog for v1.4
FEATURE: Added feature to compare sale data for two separate sales for Reports.
FEATURE: Added feature to download a single sale's report and daily sales data to CSV.
FEATURE: Added support to completely hide the sale by role or membership level.
ENHANCEMENT: Refresh admin area design.
BUG FIX/ENHANCEMENT: Optimized discount codes/coupons query for sites with a very large number of codes.
BUG FIX/ENHANCEMENT: Now supporting variation prices in WooCommerce when there is no range and we want to reflect strikethrough pricing for auto discount.
BUG FIX: Fixed edge case to prevent creating multiple landing pages, coupon codes, or banners.
BUG FIX: Removed Chart JS from enqueue on the sale CPT edit screen because it isn't needed.