Run a profitable, targeted sitewide sale and get paid.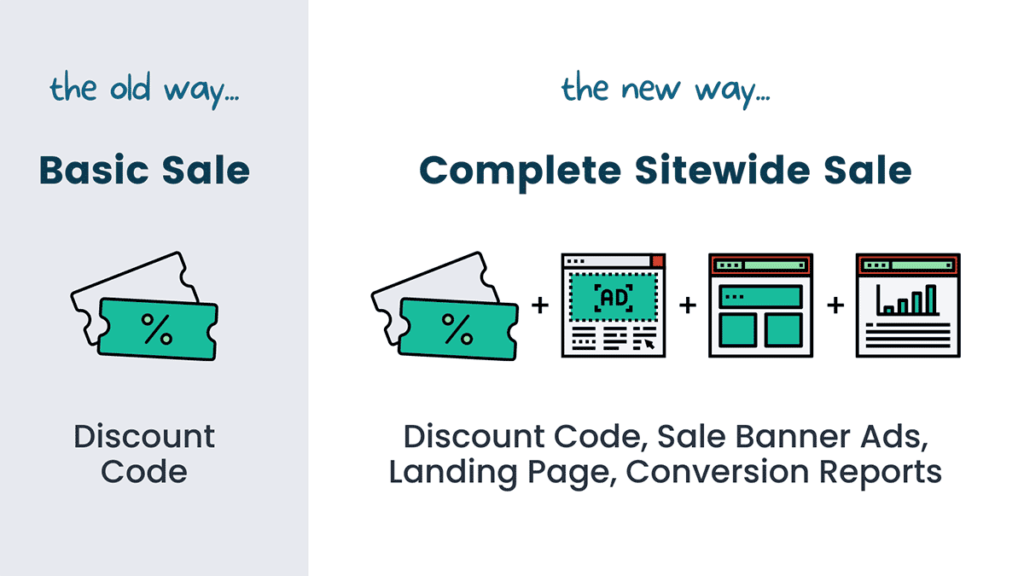 Sitewide Sales is the only all-in-one flash sales plugin for WordPress.
Built For Sales With Your Favorite WordPress Plugins




Running a sale like this used to require three separate plugins.
Now you can run optimized flash sales for all types of promotions with a single tool designed for running sales, not a cobbled together mess.
Apply Discounts & Coupons
Control how discount codes get applied: sitewide, after landing page view, or manual entry.
Banners & Notification Bars
Settings to start and end your sale banner on time plus visibility control by user role or membership.
Targeted Landing Pages
Show dynamic messaging based on the sale period, highlight on sale products, or show a single checkout form.
Conversion Reports
Track banner & landing page views and get a breakdown of sale vs. regular revenue in the period.
Apply Discounts Automatically… or Not
Streamline the shopping experience and drive conversions with strikethrough pricing and automatically applied discount codes. People love getting a deal—and studies show that having a coupon code increases checkout conversions and buyer happiness.
Sitewide Sales is designed to help you get paid quickly and effectively, with less sale admin needed.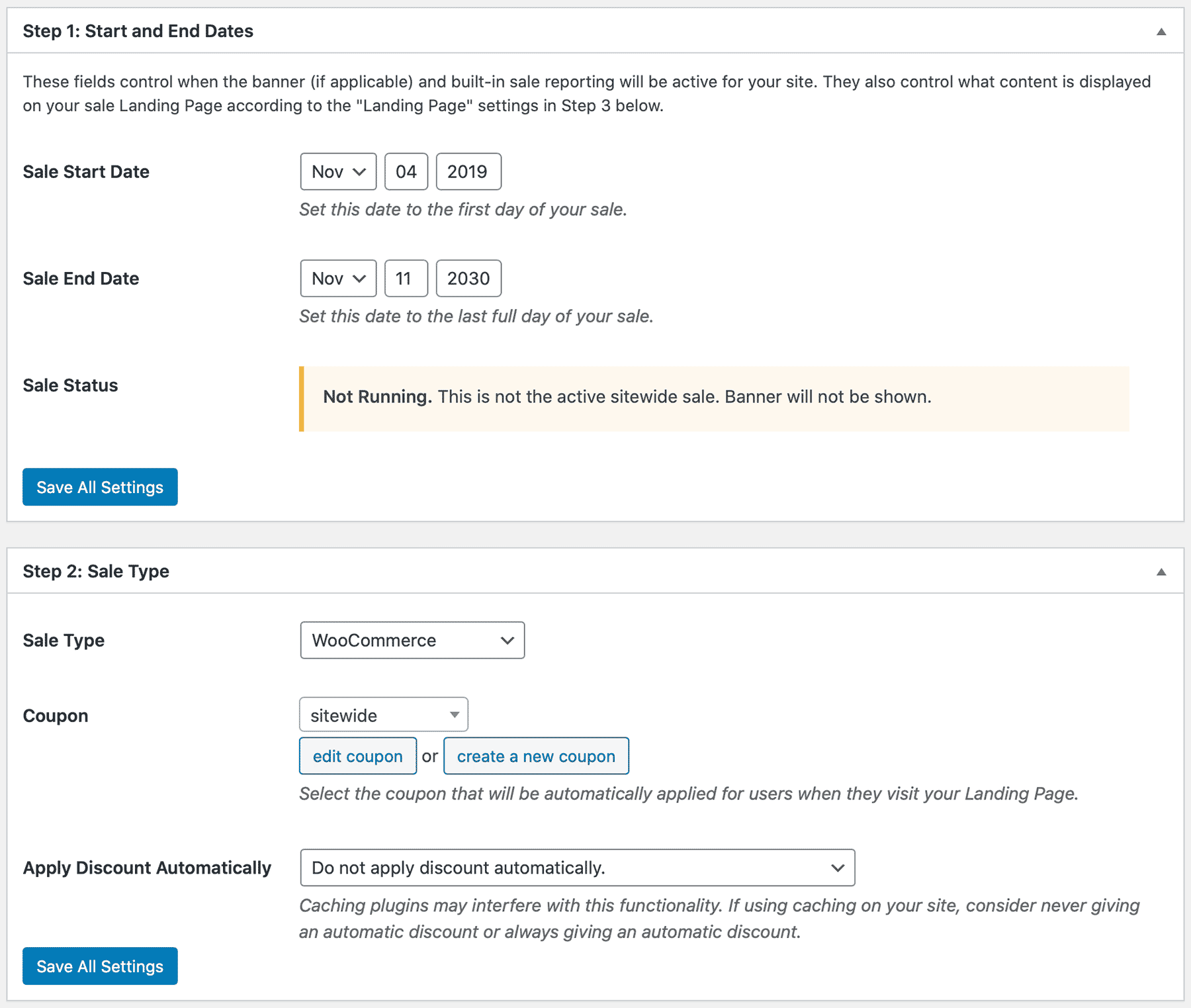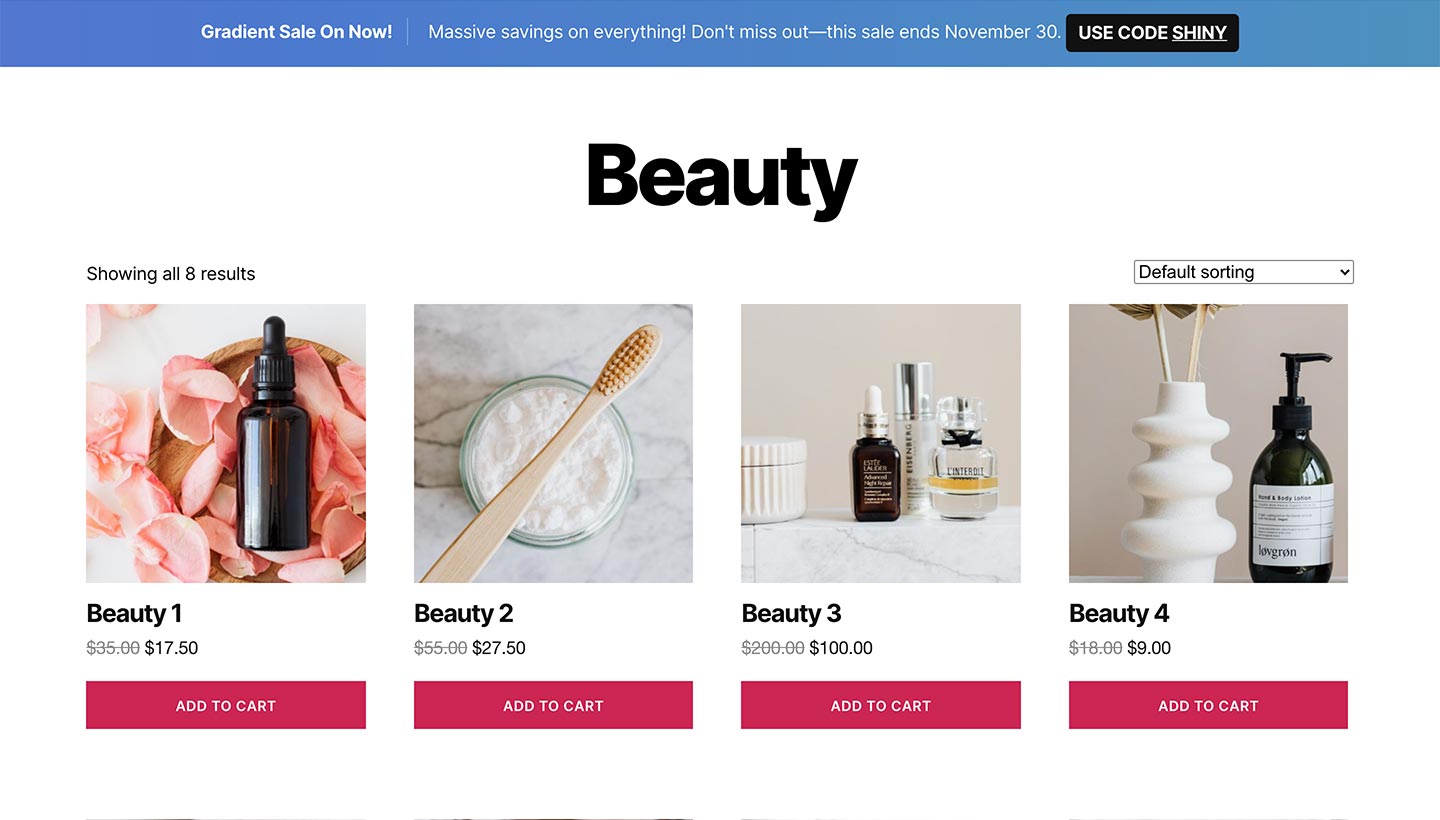 Customize Your Sale with Notification Bars, Popups, and Banner Ads
Banners only display to your desired visitors when the sale is active. Choose from 7 included banner templates or create your own. Read the Banner Setup Docs or browse demos for your favorite ecommerce plugins: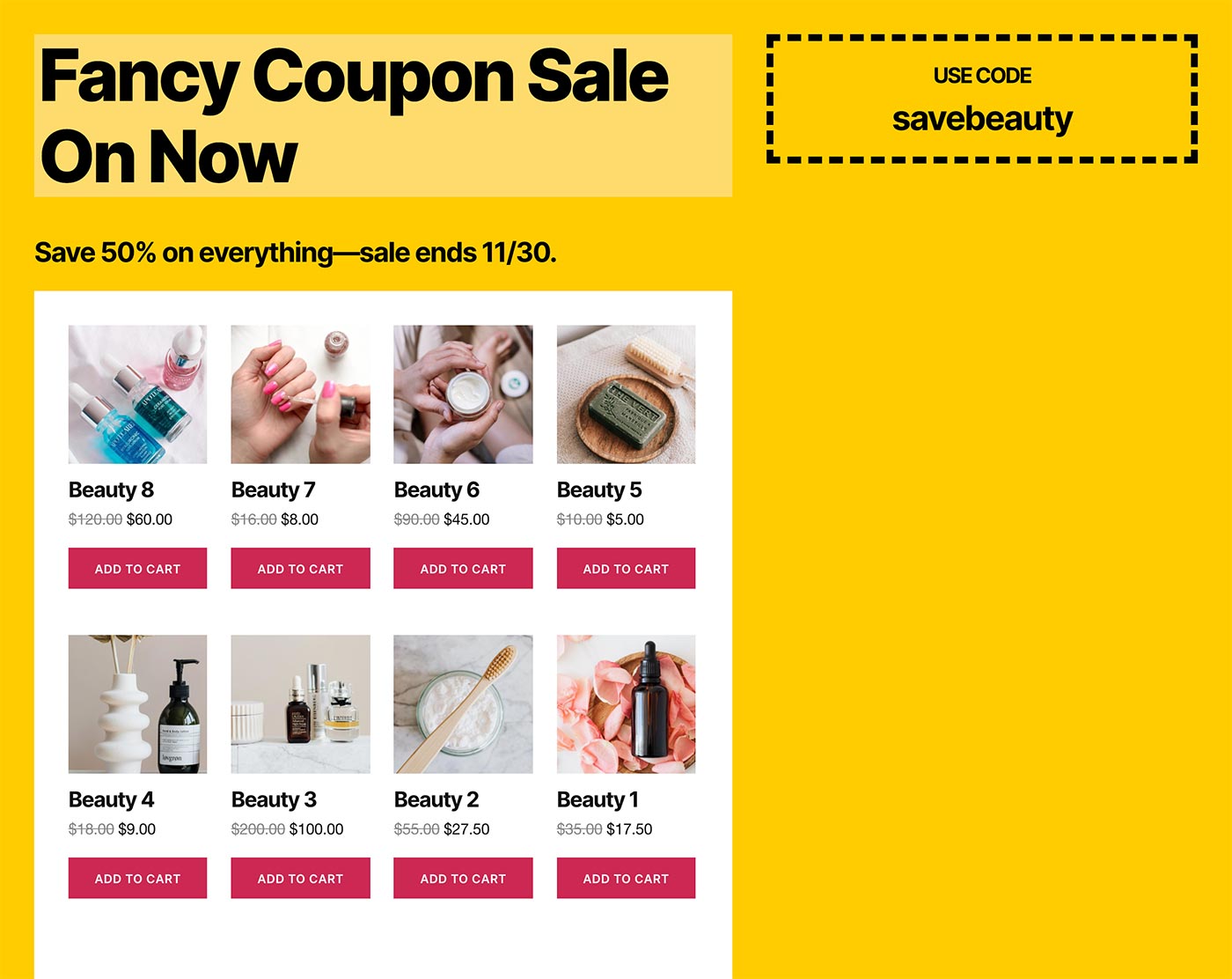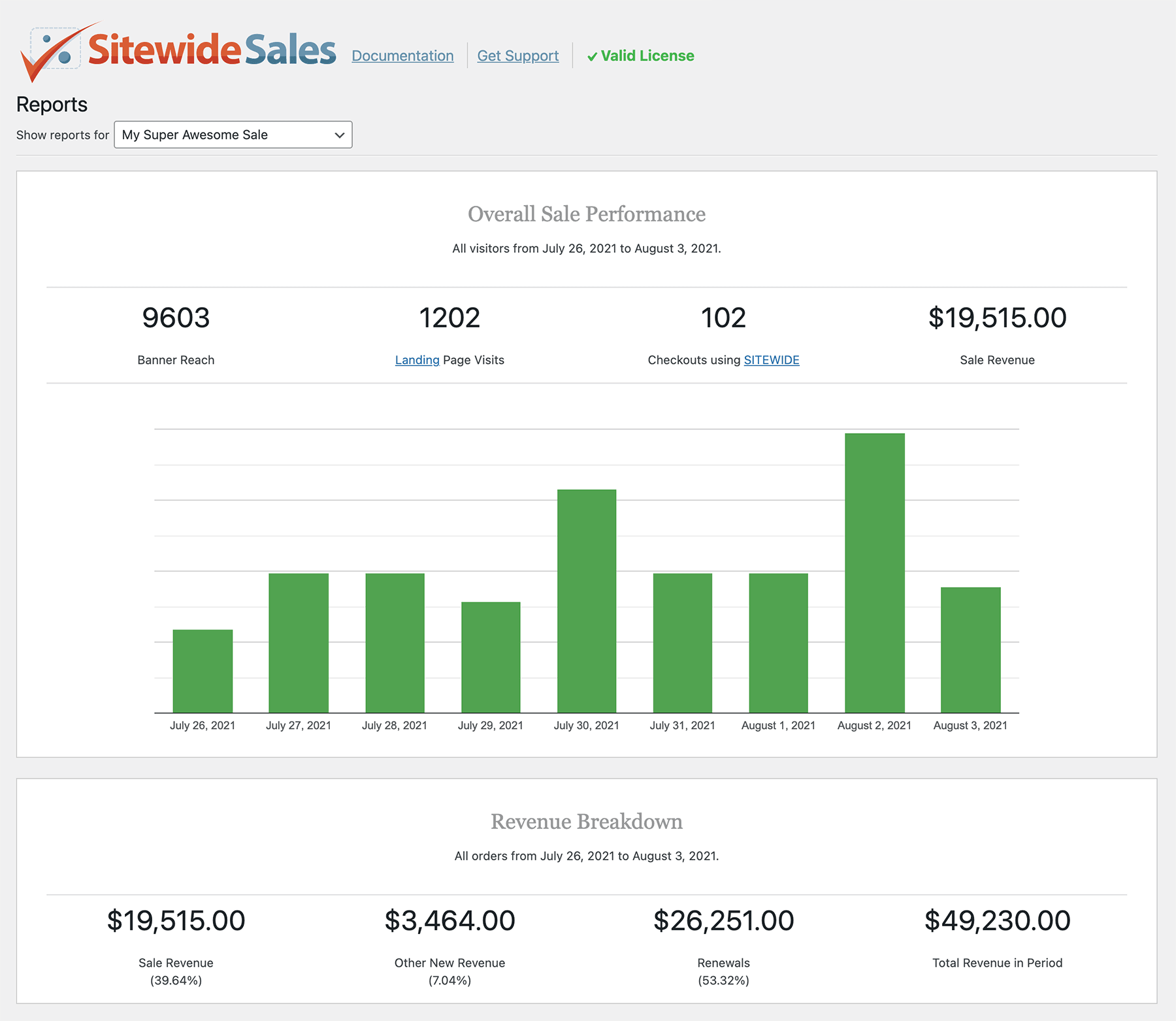 Reports to Track Clickthroughs, Conversions, and Sale Revenue
Get a clear picture of banner and landing page conversions so you can optimize sale performance. Track banner reach, landing page visits, and total checkouts using your sale's coupon code. Reports breakdown sales revenue for checkouts using your discount code as compared to regular priced sales in the period.
Try running a sitewide sale risk free
30-Day Free Trial • 60-day refunds
Don't wait until the week before Black Friday to start planning your first sitewide sale. Sign up for Sitewide Sales now to get the plugin download, license key, and expert help you need to start running sales on your WordPress site.
$99 $49 USD
30 day free trial
Unlimited sites
Unlimited support
60 day refund policy
Renews annually
Cancel anytime