Directions on how to download, install, and validate your license key for Sitewide Sales.
Download and Install Sitewide Sales
After completing your purchase, you will see a link to download the plugin on your account page here.
Upload the sitewide-sales.zip file via the Plugins > Add New > Upload Plugin page in the WordPress admin.
Or, upload the sitewide-sales directory to the /wp-content/plugins/ directory of your site via FTP.
Activate the plugin through the 'Plugins' menu in WordPress.
Navigate to Sitewide Sales in the WordPress admin to set up your first sale.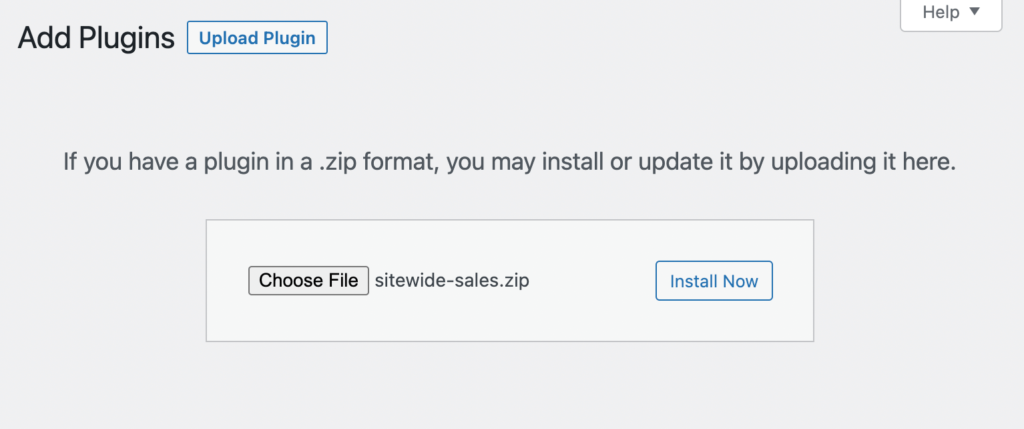 Validate Your Sitewide Sales License Key
Access your License Key from the Account page at Stranger Studios here.
In your site's WordPress admin, navigate to Sitewide Sales > License.
Enter your key in the License field.
Click "Validate Key".