Run Black Friday, Cyber Monday, or other flash sales on your WordPress-powered eCommerce or membership site.
We built this plugin to make it easier to run a sale.
One Page of Settings
Set up a sale from a single settings page – right in your WordPress Dashboard. Select the sale's start and end date, choose a template, pick your banner, and assign the discount. No steep learning curve.
Perfectly Timed Messaging
Create a custom sale message to display before the sale begins, while the sale is running, and after the sale ends. Your sales page updates automatically based on your sale dates.
Built-in Banners
Quickly set up marketing banners or notification bars for your sale that only show up for the audience you want to see them. Helping you get as many customers to your sales landing page as possible.
Track Sale Performance
View reports and sale statistics right from your settings page. No more second-guessing. Know what works and what doesn't.
Works with WooCommerce and Paid Memberships Pro
The Sitewide Sales plugin handles your banners, notification bars, landing pages, and reporting. Running a sale like this used to require three or more separate plugins. Now you can run your sale with a single tool. At the same time, the Sitewide Sales plugin is flexible enough that you can use specific banner and landing page plugins if wanted.
More integrations coming soon. Let us know what you'd like.
Makes your Sale a (measurable) Success.
Banners
Custom banners will only display to your desired visitors when the sale is active. Banners include a heading, content, and a button linking to your sale landing page.
You can place an active sale's banner across the top of your site, along the bottom of your site, or in the bottom right corner. Choose from 5 included banner templates or design your own using the included Custom Banner CSS setting.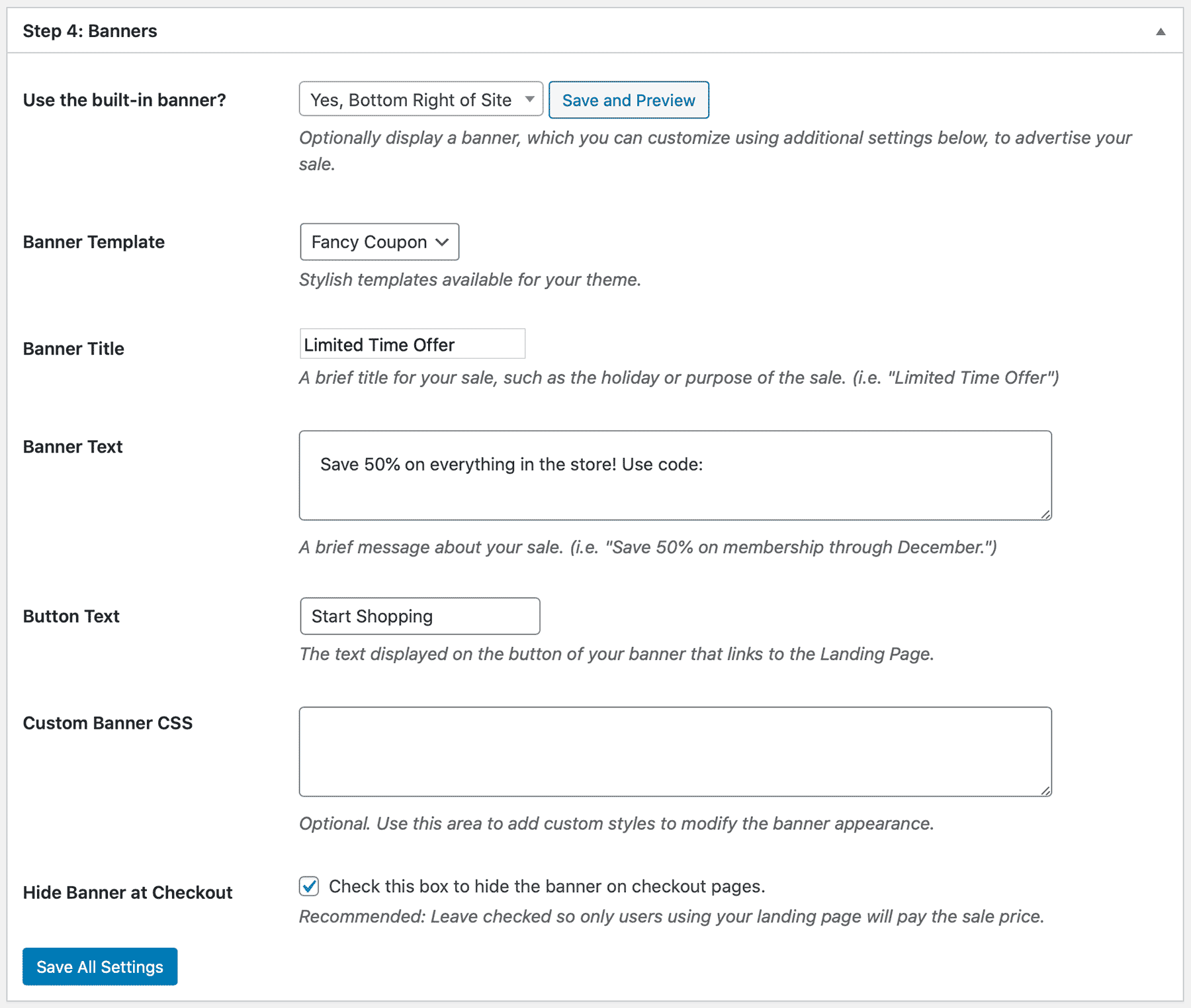 ---
Landing Pages
Sale settings allow you to craft the specific landing page message to show before, during, and after your sale. Sites using the WooCommerce integration can show a list of featured products or include a link to start shopping. If you are running a sale for Paid Memberships Pro, visitors will see a streamlined membership checkout form.
Choose from 5 basic landing pages included in the plugin. The templates are designed to work best on a fluid-width page without a header, menu, or footer (sometimes called a "Blank" template in your theme). If your theme doesn't have a template like this, check out the "Blank Slate" plugin by Aaron Reimann.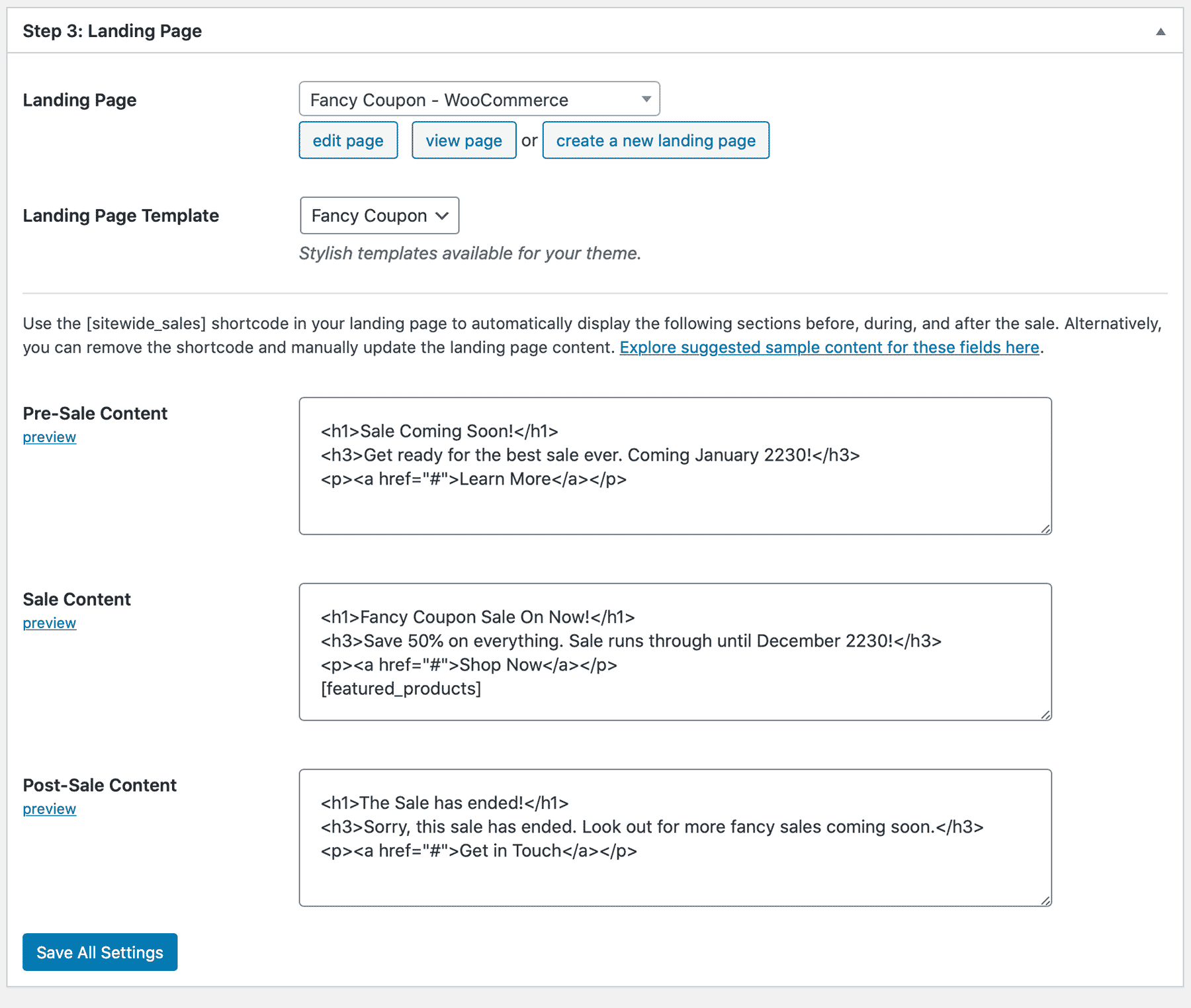 ---
Automatic Discount
Landing page visitors will automatically have their discount applied at checkout – zero copy and paste, zero navigating, zero offsite redirects. Helping you get paid quickly and effectively.