Targeted Sale Landing Pages
Customize the sale page with time-based content shown before, during, and after your sale. Use our built-in templates or design your own using your favorite page editor.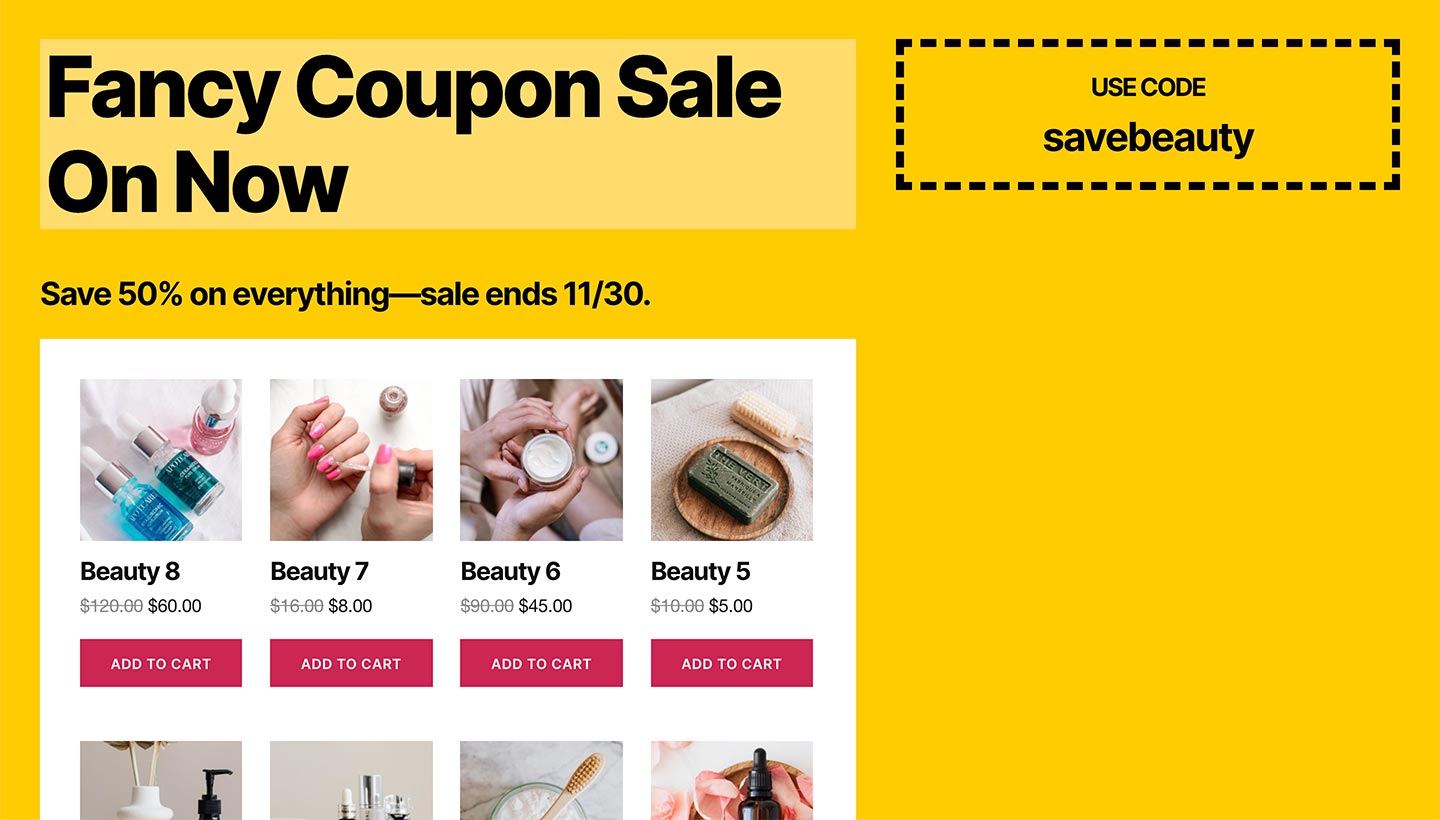 Designing your Landing Page
We're here to help you design the most effective landing page based on the type of e-commerce site you are running.
Sites using WooCommerce or Easy Digital Downloads often include a list of featured products or include a general button to "Start Shopping".
If you are running a sale for Paid Memberships Pro, sites often include a streamlined one-page membership checkout form.
Browse Landing Page Demos
We offer demos of all built-in landing page templates and a tutorial with the settings to help you get up and running.
Or, design you own landing page using your favorite page builder or your theme's built-in designs.