Custom Sale Banners
Advertise your sale with a banner/notification bar that only shows to the audience you are targeting.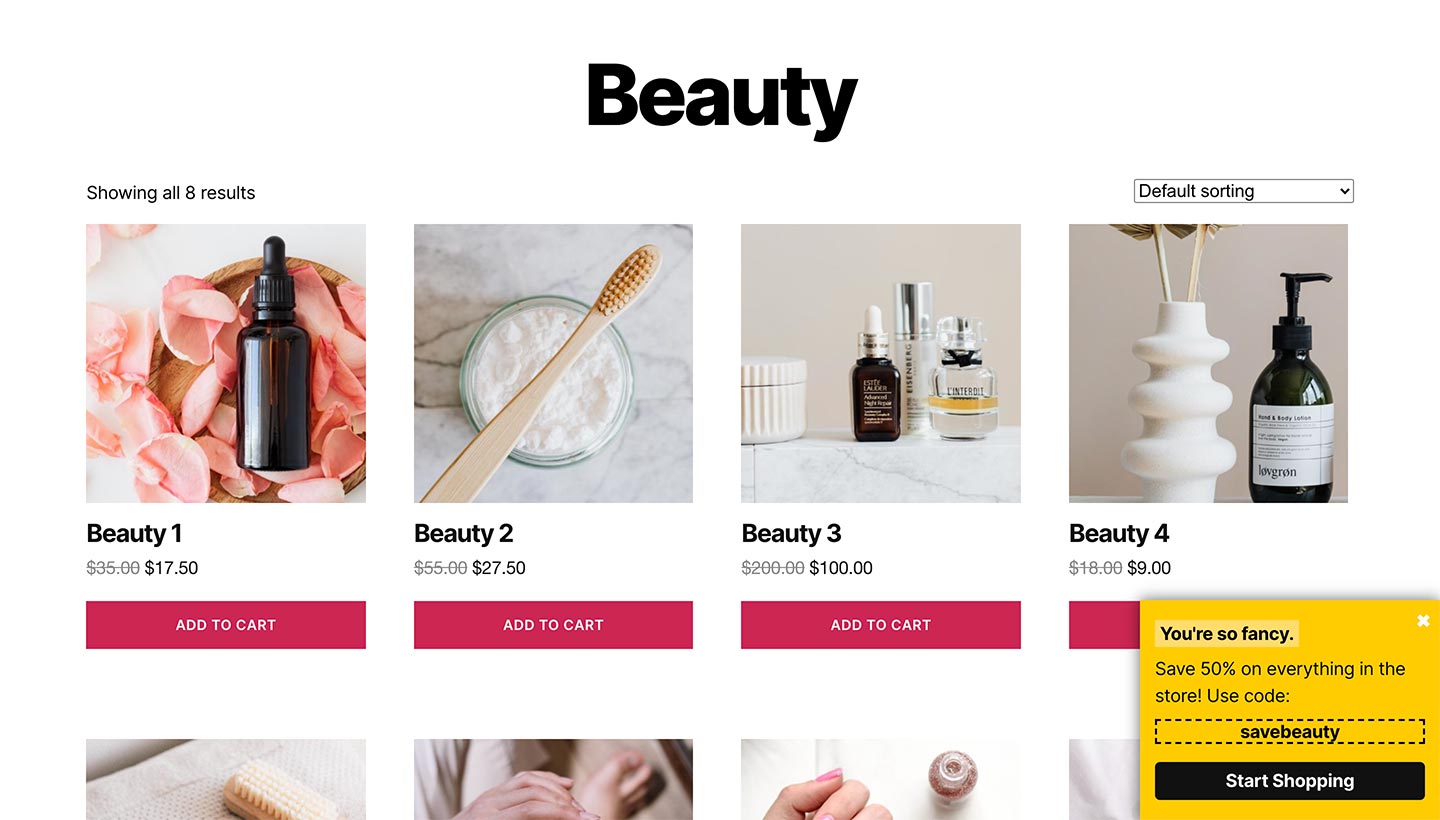 Designing your Banners
Sitewide Sales automatically displays the active sale banner to your desired visitors down to the minute when your sale is set to begin. The banner shuts itself off when the sale ends, too.
Banners include a heading, content, and a button that links to your sale's landing page.
Choose from three banner locations with a custom or built-in banner template.
Browse Banner Demos
We offer demos of all built-in banner templates and a tutorial with the settings to help you get up and running.
We're working on support for designing with reusable blocks and compatibility with popular popup plugins, too.