Sales are the best time to make your brand stand out, especially if you have the opportunity to reach a broad audience. But with so many brands running sales at all times of the year, they've become almost unremarkable—almost expected. How do you promote a sale so you stand out and make sure shoppers remember you?
With a little bit of planning and some careful social media management, that's how.
The key to promoting your sale without being lost in the noise is thinking about it in advance and making sure that every piece of marketing has an intentional impact. Learn how to promote a sale with these four lessons and make sure you don't get left in the dust.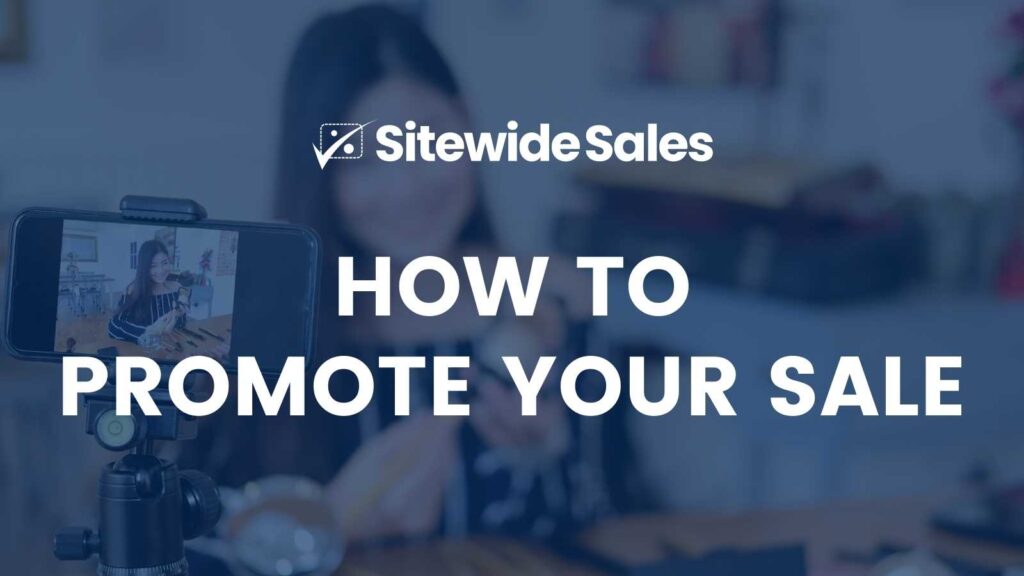 1. Stay on Brand
Whether you're advertising on social media, sending email campaigns, or exclusively listing your offer on a private landing page, branding is very important. Consumers expect the ad or email that they click on to carry through to the appearance of the landing page on your site. This connection builds trust that the thing they clicked is connected to the thing they've landed on.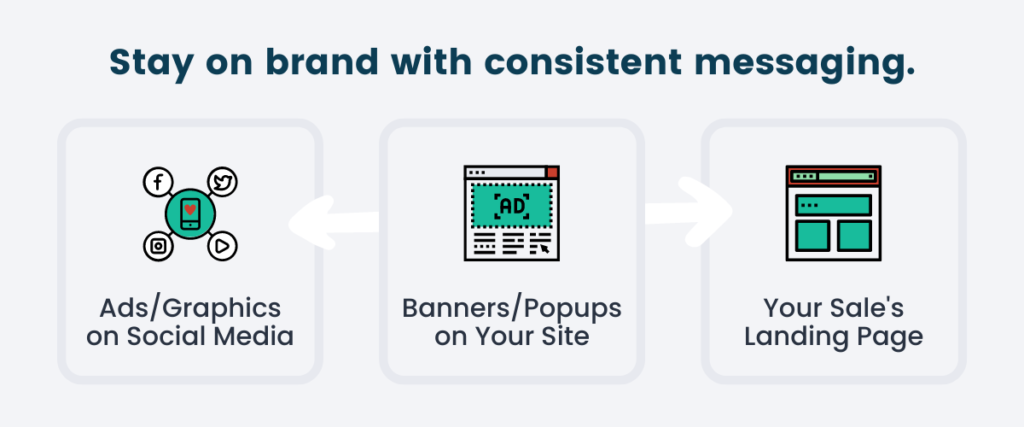 Use a matching color scheme, graphic style, and when possible, the same headline across all components of your sale. This reassures your customers that they are purchasing from the right people.
But this doesn't mean your sales have to be boring or repetitive.
Showoff Your Brand's Fun Side
Sales are an opportunity to stretch your creativity and share a different side of your brand. If your sale is centered around a certain theme such as a holiday or time of year, incorporate the theme to your advantage. Customers that feel in the mood and energized by your sale's appearance will associate a better feeling with your brand overall.
Accessibility In Sale Design
As a final tip, make sure your sale design and graphics are accessible. When you share graphics, always include the descriptive "alt" text. If you have a huge banner design on your landing page, make sure you include actual text that mirrors the graphic's messaging.
There are many reasons to value accessibility in designing your sale and these reasons benefit all users regardless of their ability:
Plain text can be enlarged for readability on smaller devices.
Plain text loads quickly for people with slow network connections.
Plain text can be read by assistive technologies (screen readers)
2. Be Careful With Influencers
At a high level, influencer marketing is when your brand gives complimentary products or services to influencers in return for social proof and access to their audience. An influencer is someone that has an existing following on social media platforms. The right influencer is someone whose followers are in your prime target market.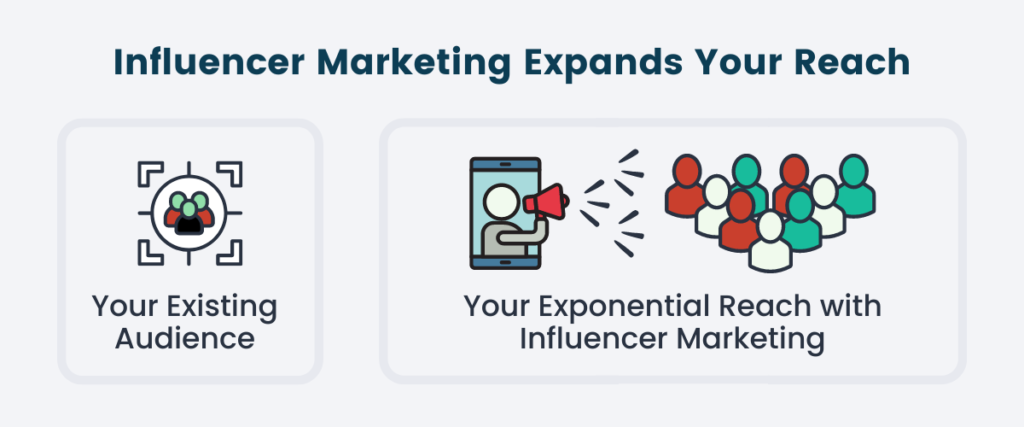 It's no surprise why ecommerce brands are turning to online influencers as an extension of their in-house marketing efforts.
Influencers use many platforms including YouTube, TikTok, Instagram, Facebook, Twitter, and more. You can identify the influencers through your own research or through services like Grin, Smartfluence, or Upfluence. These services have vetted the relationship with the influencer and can assure you that they will participate with the terms of your influencer marketing needs.
Early Planning Required
To leverage influencers in your sale campaign, you need to start planning well in advance of the sale. Your influencers need time to receive your product or service, try it, and develop their unique spin on how to share your product with the audience.
To promote a sale, brands often give influencers a unique discount code or landing page just for their audience. Through personalization, you directly connect your product with the influencer in a way that resonates with followers. Influencer marketing leverages the relationship a consumer has with the influencer and provides a special incentive to honor their connection.
Influencer Marketing Isn't Foolproof
Influencers are humans, but they are also a brand, too. Just like your brand, they are constantly working to capture an audience through expressed views and opinions, appearance and style, and ever changing messaging. While they may perfectly align with your brand goals today, there is no guarantee this will hold true forever. And the internet never forgets.
If you've closely aligned yourself to a certain influencer and weeks later that influencer is in the news for a less than ethical comment or action, how does that attachment tarnish your brand in the long run?
Or, an influencer may later decide to market your competitor's product. Ideally, the brand-to-influencer relationship is long lasting. You want the customers they bring your way to remain loyal to your brand, too.
"How To Deal With Influencer Marketing Snafus" via Forbes.com provides a few key takeaways for how to prevent or handle issues that could arise with influencer and brand relationships.
Overall, influencer marketing is a very low cost way to reach new audiences and shouldn't be ignored when the product and the personal matchup is right.
3. Run Ads That Drive Awareness and Demand
A strong sales funnel reaches the target audience at various stages in the buyer's journey. Sure, you could launch your sale and go right into promoting the discount. Or, you could build up brand awareness through social media or on your website in the weeks leading up to your sale. This strategy gets your customer talking (and thinking) about your product.
Your target sale audience comes from many places—and is in fact a combination of all of these groups:
Visitors to your site
Followers on your social media channels
Subscribers to your email list
Plus thousands of new people who have never heard of you before—maybe they have friends in your audience or maybe they are newly searching the internet for your products and services.
If you don't already have access and a large following in one or more of these groups, begin with an awareness campaign. Once you've engaged potential buyers and re-introduced your product to them, they will be more primed for buying when the sale starts.
Promote a Sale With Ads that Drive Demand
When you are ready to launch your sale, use ads to drive demand. The best sale ads
Make sure your ads are targeted to the right audience and make them enticing enough to entice people to buy.
Make sure your sales have a clear start date or an expiration date so shoppers know when they need to purchase before it's too late.
Let shoppers know what kind of deals they'll be getting with a countdown timer before the sale ends.
Communicate what the full price will be if they miss out on your unique offer. A deal is more appealing when customers can compare your offer to the actual retail price for the product or service.
Be creative about how you set up your ad campaigns and use a variety of social media posts, emails, and advertisements to promote your sale across different platforms to maximize visibility.
The goal of a sale is that the offer is too juicy to pass up, and the fear of waiting means that they'll be paying more. And nobody wants to pay more.
Perpetual Sales and Demand Gen
But a juicy offer alone isn't always enough to drive demand. For this reason, an emerging trend in ecommerce sales is the "perpetual sale." In a perpetual sale, you display a banner ad on the first or second page view for that user's session on your site. You may have seen a banner like this before: "Flash sale ending in four hours."
While we as business owners know that this is not completely true, a perpetual sale does create that sense of urgency to drive demand and conversion.
We tried a FOMO sale for our product Paid Memberships Pro. The sale performed fairly well, but overall we made that choice to run three or four seasonal sales rather than perpetual sales. This way we can ensure that the people who are willing to pay full price aren't shown a perpetual discount (we'd be leaving money on the table). And to some degree, we feel that running a perpetual sale is like a white lie to your customers. The truth is that most perpetual sales aren't a discount but rather an inflated base price make the product look like it's on sale.
A true flash sale is a true discount on the retail price of your product or service.
4. Don't Forget to Market to New Audiences
If the promotion is designed for an existing audience, your email subscribers, previous customers, and active members are an important group to target with promotional sale messaging.
But don't overlook the power of a sale to help you reach new audiences. There is a greater pool of potential buyers looking for your product—and a promotion or coupon code is just the tipping point they need to dive in. So how can you market to people outside your core circle?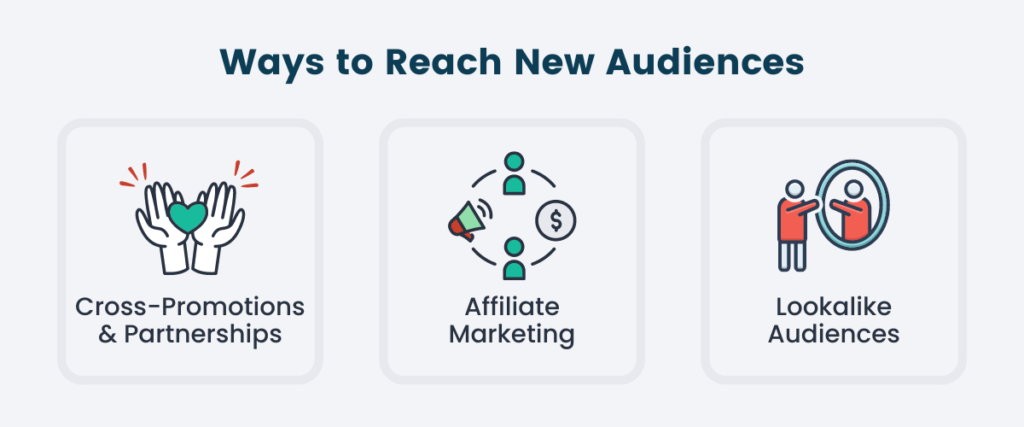 Cross-Promotion and Brand Partnerships
Think of ways to collaborate with other brands to cross promote sales. Maybe there's another coach or course creator that wants to tell their customers about your valuable lessons. Maybe there's a podcaster or newsletter that you can sponsor and share the details of your promotion.
Look for the people that are already engaged with your best buyer and find a way to get your sale in front of them.
Affiliate Programs and Sales
Consider leveraging your affiliate program to help you promote the sale. A sale gives your affiliates a unique and helpful reason to reach out to their followers. Not only does it give them a financial incentive, it also builds goodwill between the affiliate and their own audience. For more reading on this topic, check out the EasyAffiliates guide on 10 ways to work with your affiliates during a promotional event.
Use a Lookalike Audience
Create a lookalike audience on Facebook (Meta) ads or another ad buying program. If you already have some customer data, you can use Facebook (Meta) to target ads to new audiences. After importing your data, Facebook will create a look-alike audience of potential buyers that match the demographics of the people already browsing your site.
The Bottom Line on How to Promote a Sale
Make sure that every piece of marketing has an intentional impact. In a successful sale, every component is artfully designed to lead your audience through to a desired action:
A juicy offer too good to pass up
Engaging email subject lines that just have to be opened
On-brand PPC ads and social media posts that clearly communicate the terms of the offer
Awareness-creating blog content that warms up your audience
Onsite sale banners that tell the visitor how to get the deal
A sale landing page that drives conversion
And the reporting that helps you analyze your success and make future improvements
This might seem like a lot of work, but the process becomes second nature when you approach sales planning with a strategy. In no time at all, you'll be running successful sales that stand out in a noisy digital world.